Throwing a birthday party your child will love can feel like a daunting task, but with Poply invitation maker you can make the process simple and stress-free. With the recent launch of our fresh set of designer colors in a Spring and Summer palette, along with all our other hosting features, Poply offers everything you need to make your party perfect! Here are a few tips for throwing a kid's birthday party using our digital invites.
Customize Your Invite:
Start by creating a custom invitation that's tailor-made for your event. Poply invitations are fully customizable, so you can add event details, designer color themes, your own photos, and even videos to make the invitation more personal and special. Include details such as the party location, date, and time, as well as any other important information about the event. You can add clickable links to your description for a gift registry or additional details about the venue.
Send Your Invitation: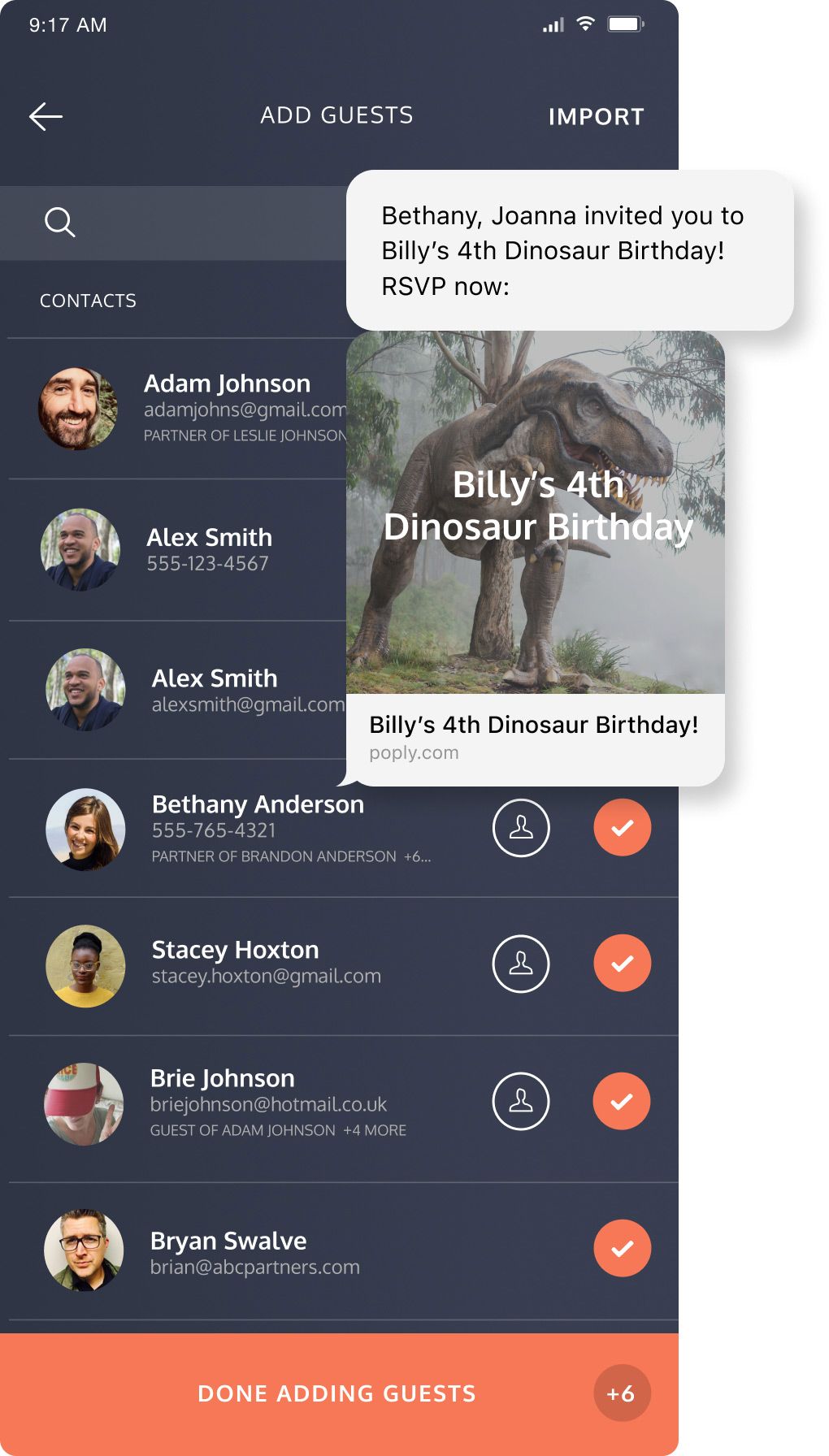 Once you've customized your invitation, it's time to send it out to your guests. Poply makes it easy to send invitations via email or text message. After the invites go out, you can track guests' RSVPs through the platform to see who's coming or you can update guests' attending status for those times you get a verbal response from a friend on the playground. Make it extra easy to keep track of RSVPs by adding the Poply widget to your iPhone's home screen!
Plan Your Party:

With your invitations sent, it's time to plan the party itself. Choose activities and games that are age-appropriate and engaging for your child and their friends. Consider visiting a museum, hiring a professional entertainer, or renting a bounce house to add some extra fun to the party.
Enjoy Your Event: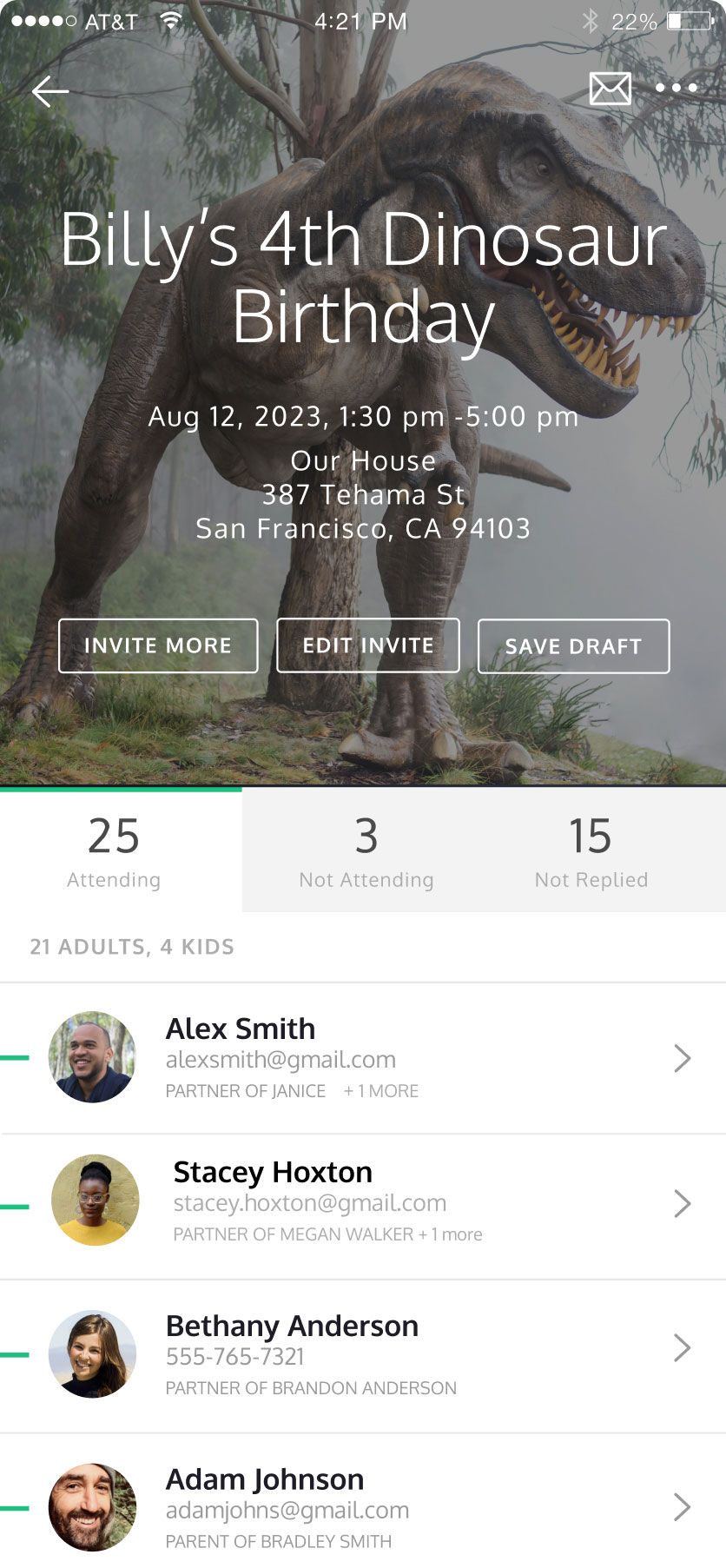 With everything planned and invitations sent, it's time to enjoy the party! Poply makes it easy to manage your guest list and keep track of RSVPs, so you can focus on making your child's birthday celebration memorable.
Hosting a child's birthday party doesn't have to be stressful or overwhelming. When you use Poply's invitation maker, you can simplify the process and create a personalized and exciting experience for your child and their friends. So go ahead and start planning your next party today!