Select a sunny new theme when creating your summer invitations.
We're welcoming the summer months with an updated color palette for our designer themes. You can use them to customize your Poply Premium invitations so they are uniquely yours. Your photos and videos will pop against the fresh colors that evoke sunny days and beachy vibes!
Here are a few ideas to get you started with our latest summer-time themes as well as two more featuring our customers' all-time favorites:

Backyard Birthday with Juicy Orange Theme
Summer birthdays beg to be held outside and the warm shades of orange in the Juicy Orange theme make for cheerful birthday party invitations. The eye-catching colors of your custom online invitation will highlight photos of the birthday person and set a festive tone. Post your paperless invitation on your favorite social media site or text it to friends.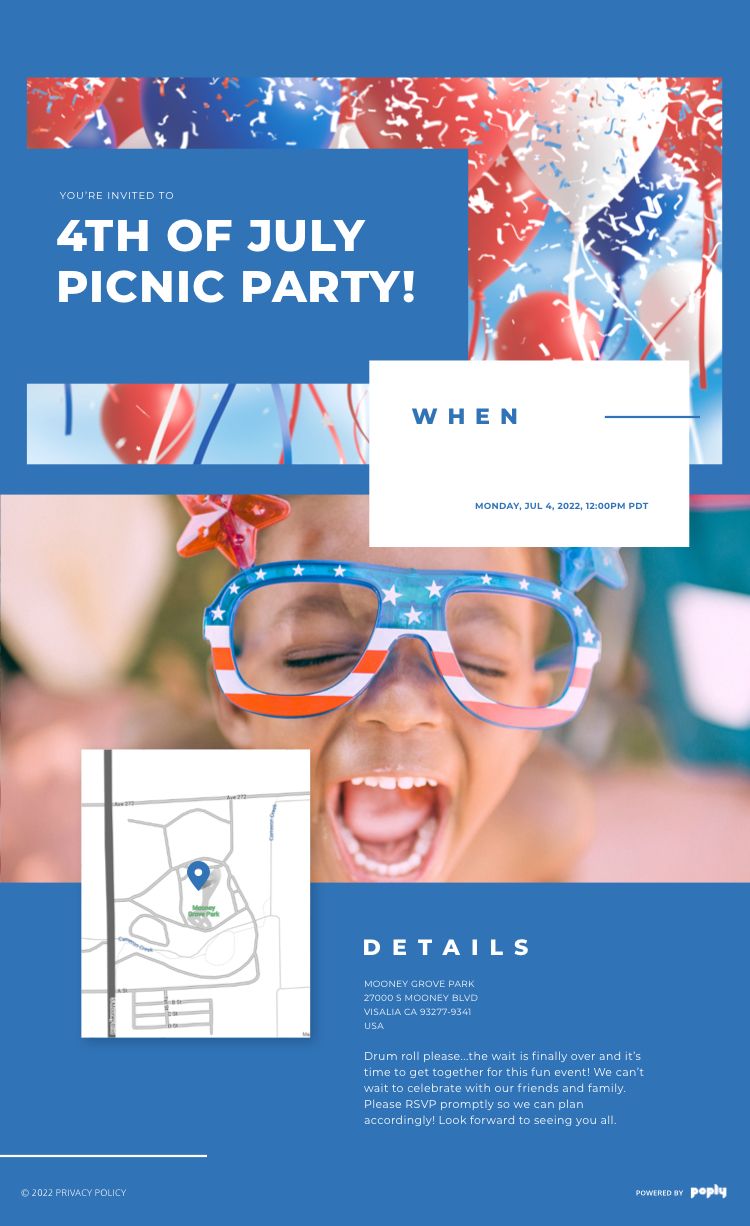 4th of July Picnic with Blue Sky Theme
We designed our new Blue Sky theme with 4th of July picnics and parties in mind. The bright blue and crisp white colors coordinate with your photos of flags, patriotic party decorations, and kids dressed up for a parade. Invite the whole gang to a picnic or fireworks display – it's easy to keep track of RSVP's with our intuitive guest management tools.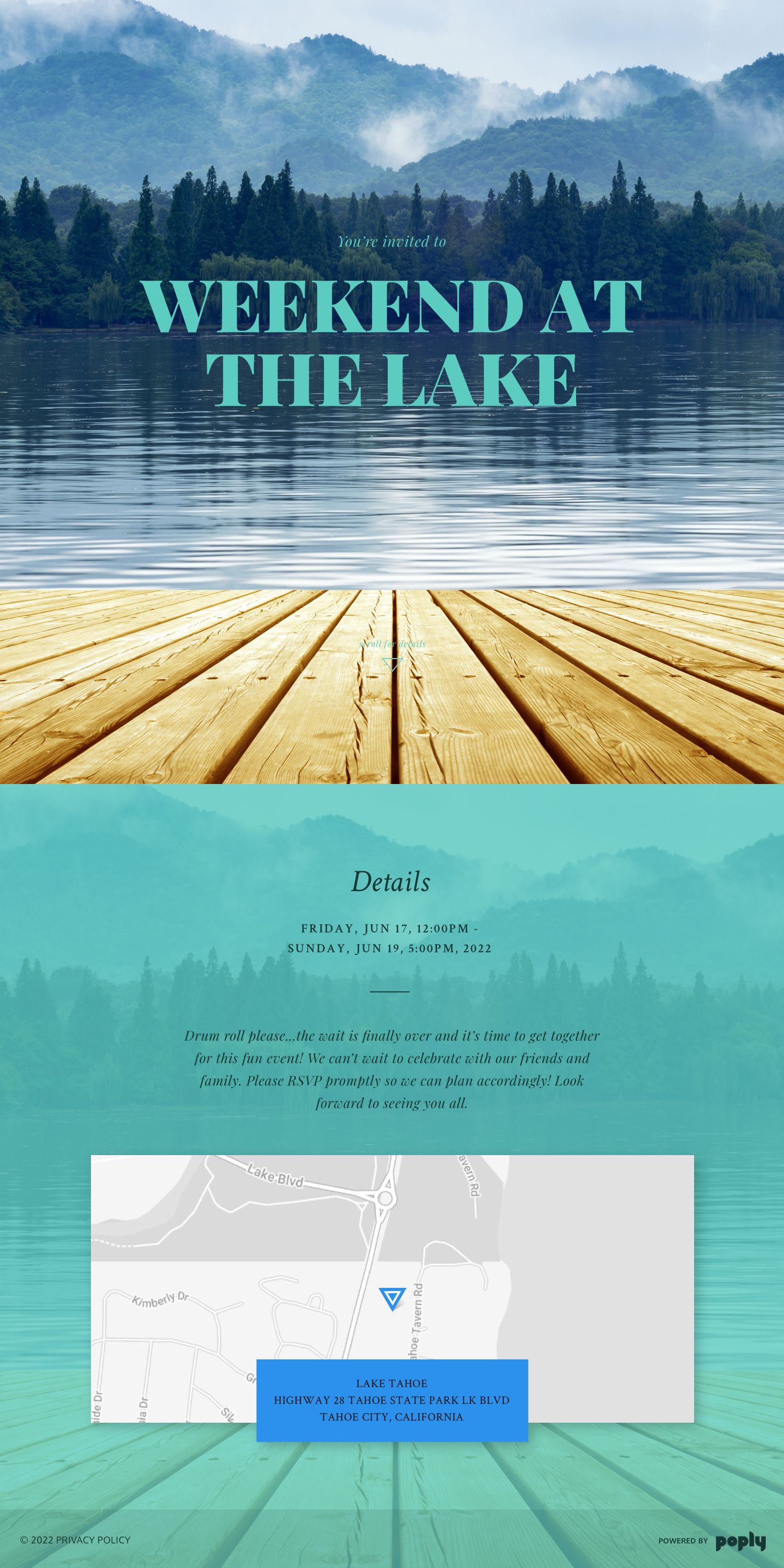 Lake Weekend with Poolside Theme
Use the bright blue and turquoise of the Poolside theme to plan an escape to the lake. Poply invitations aren't just for short events – you can use them to plan multi-day events too.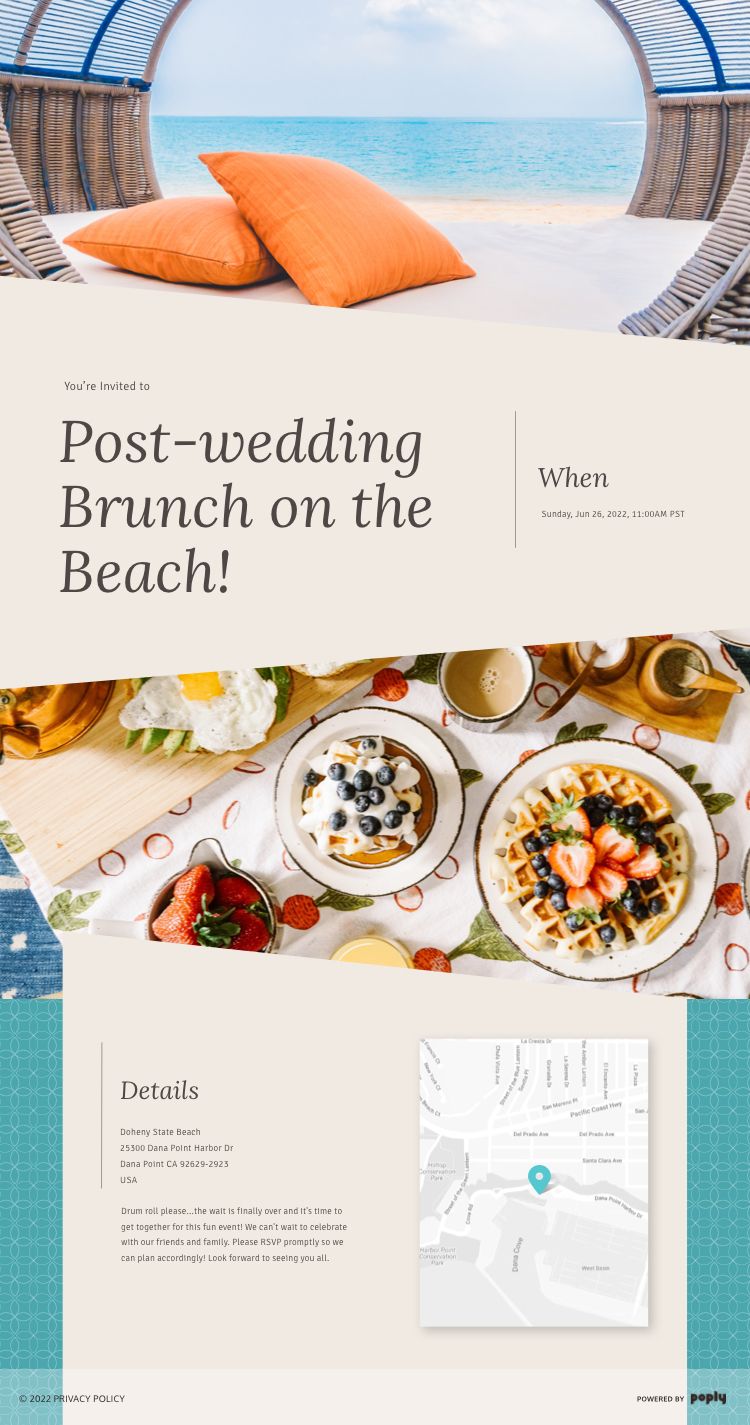 Wedding Brunch with Beach Day Theme
The creamy beige and aqua of the Beach Day theme evoke the colors of a tropical beach. Use this elegant designer theme for invitations to all your wedding events – engagement party, rehearsal dinner, brunch the morning after, and, of course, the wedding itself.

Juneteenth BBQ with Classic Black Theme
Celebrate our newest national holiday with a Juneteenth barbecue! Our Classic Black theme includes red highlights and looks beautiful with your celebratory photos.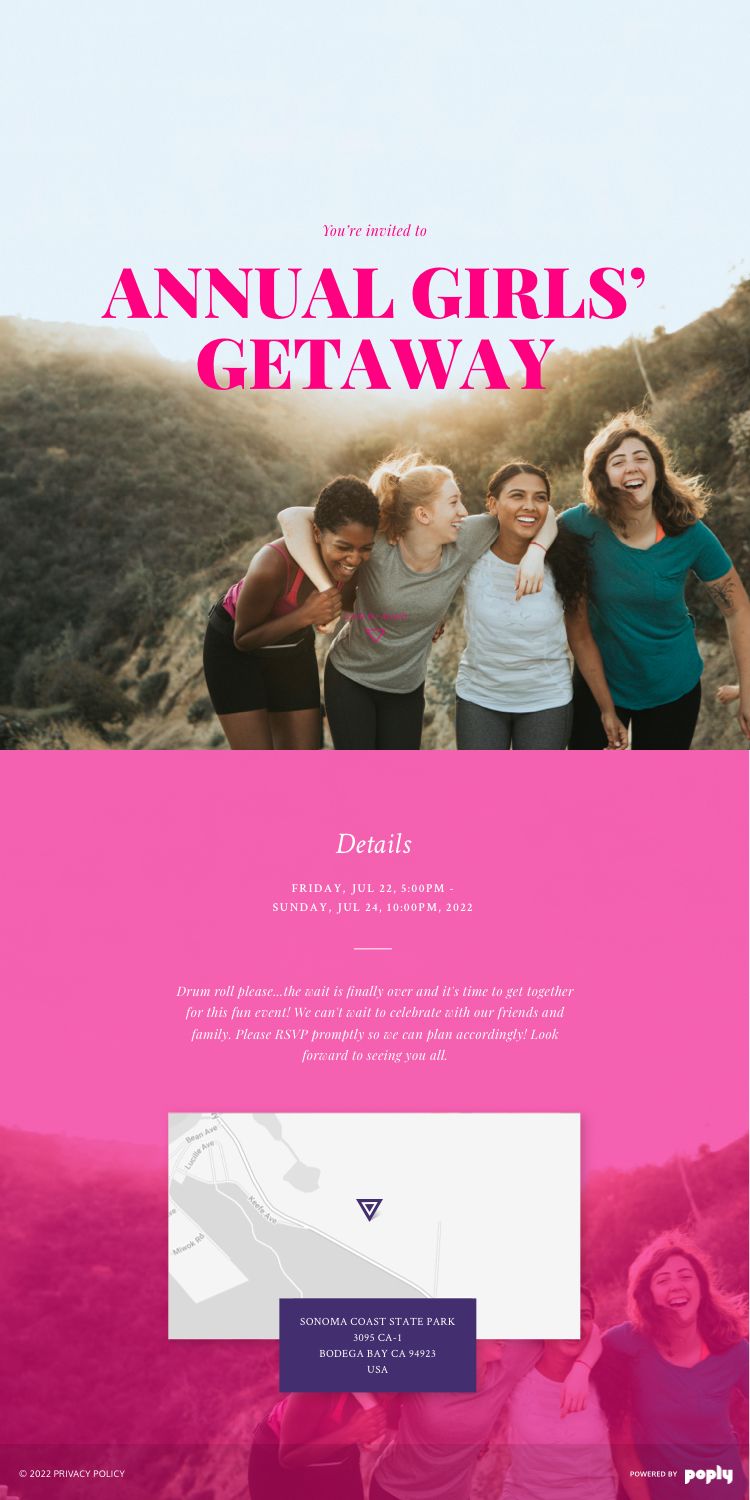 Girls Getaway with Diva Theme
Invite the ladies for a getaway and spice up the invitation with our bright pink Diva theme. Add your photos and videos of the girls when you use our online invitation maker to make an invite that is as unique and beautiful as your friends.