Our latest iOS release includes an exciting new feature: home screen widgets! A widget makes using Poply even more convenient. When you add this handy shortcut to your phone's home screen, it will display basic invite information along with RSVP stats for your next event. Need more info? Just tap the widget and the Poply app will open to show you all the details about your party.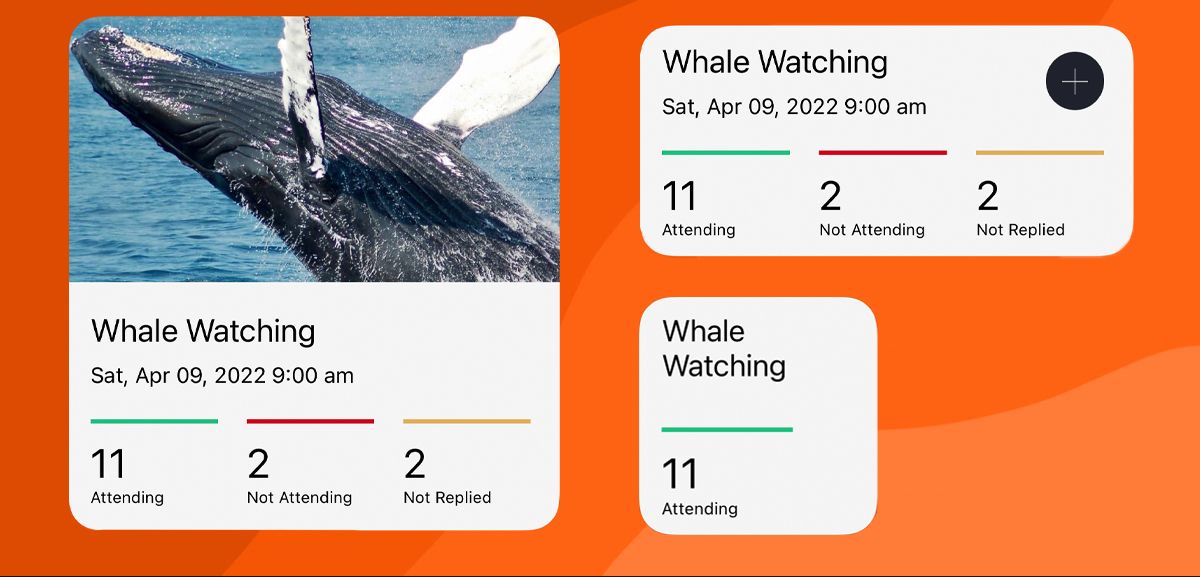 Intrigued? Here's how to get the home screen widget for yourself:
Begin by installing the latest release of the Poply app for iOS. (You can find it on the iTunes App Store.)
On your phone's home screen, touch and hold an empty area of the screen until the apps jiggle.
Tap the add button (with the + sign) in the upper-left corner of the screen.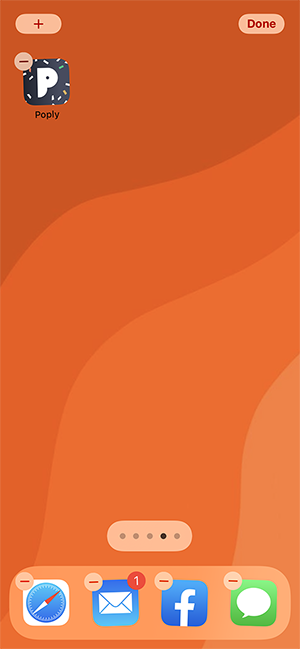 Scroll down the list of available widgets until you find Poply. Tap the Poply item.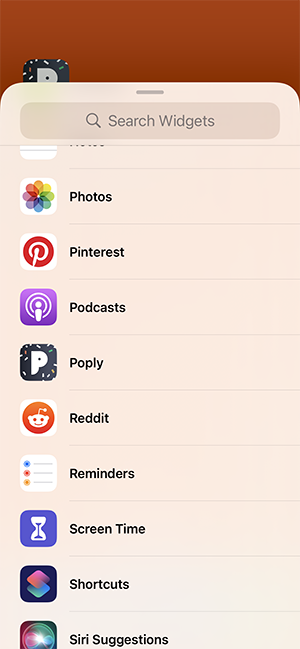 Select the small, medium, or large widget. The small widget is a space-saving option and will show you the number of guests who have accepted your invitation. The large widget displays date/time information along with the Attending, Not Attending, and Not Replied statistics for your event. To add the widget, tap the "Add Widget" button below the size you prefer.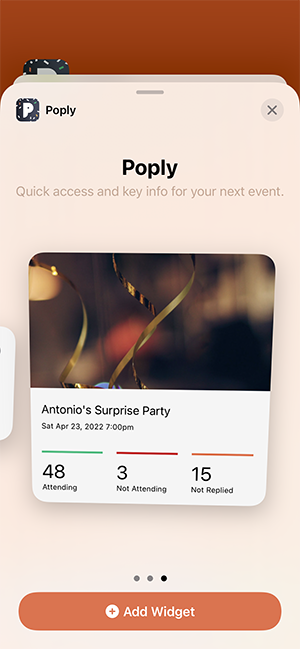 The widget you select will now display on your home screen. You can move it around to get the perfect placement on your phone. When you've finished placing the widget, tap the "Done" button in the upper-right corner of your screen.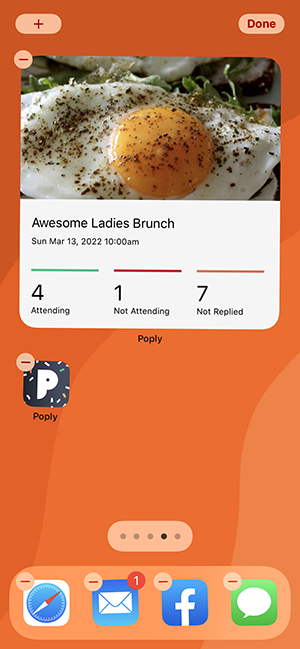 Now your home screen widget is all set and will display the info for the next event you have planned. Check RSVP's with just a glance at your phone or access the full details for your invite in the Poply app with a quick tap on the widget.