Last year we introduced Poply's iOS home screen widget. This year we are excited to announce the arrival of the first online invitation iOS lock screen widget! Lock screen widgets are similar to home screen widgets but they add another level of convenience to Poply's invitation maker app: they allow you to view important information about your online invite without having to unlock your iPhone! With Poply's lock screen widget, hosts are able to see their guests' RSVP status at a glance. A quick tap of the widget takes you directly to the Poply app and your event details.
Want to try out the lock screen widget for yourself? Here's how to get it:
First, install the most recent version of the Poply app from the iTunes App Store.
With your phone locked, press down and hold an empty area of the lock screen until the Customize button appears.
Tap Customize and then tap your Lock Screen.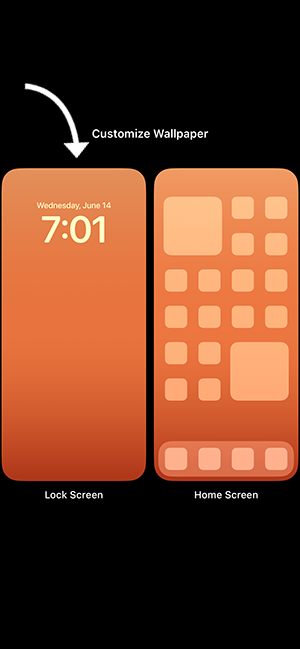 Tap Add Widgets and scroll down the list of widgets until you see Poply. If you have already installed one or more lock screen widgets, you can access the list of widgets by tapping the widget bar.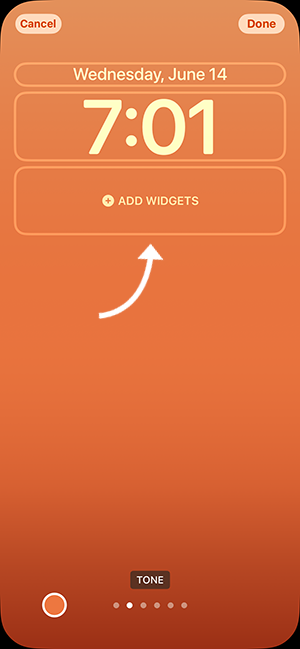 Tap Poply and then tap the widget in the pop-up box.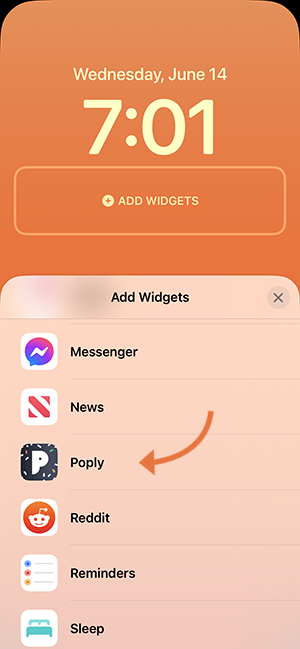 Arrange the widget on your lock screen by dragging and dropping it where you want it. (If you have several lock screen widgets on your iPhone, you may need to delete one or more to fit the Poply widget in the widget bar.)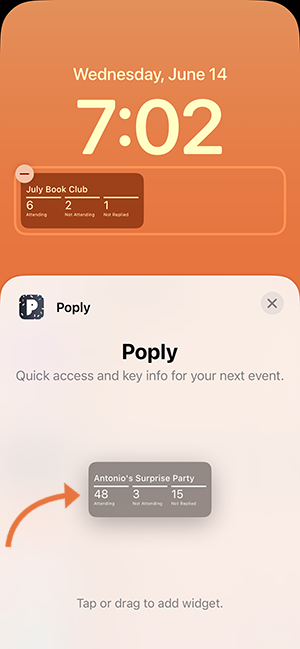 When you're done arranging your widgets, tap the close button on the upper right corner of the widget pop-up and then hit Done in the upper right corner of the screen.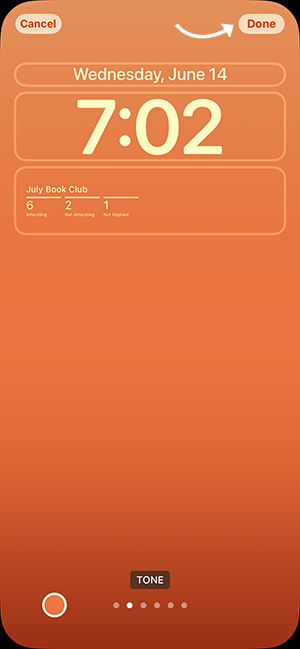 That's it! Now you can easily check the status of your upcoming event with a quick glimpse of your lock screen. Add Poply's widget to your lock screen today!